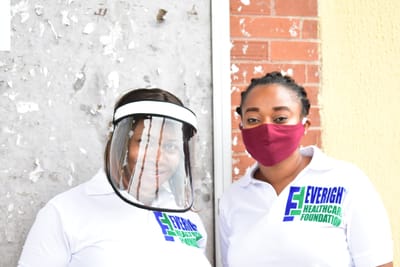 We are desirous of giving hope to the poor and sick people in Nigeria. We depend on the benevolence of public spirited individuals to ensure that no one in our community is denied adequate healthcare due to poverty. We need people who are passionate to help us realize our goals and are enthusiastic and willing to support /help to create the change we bring to the world.
We appreciate every donation, we are grateful for every form of support rendered and will be very happy to collaborate wherever required.
You want a volunteer position? Become an Everight Healthcare Foundation Volunteer. Send us an email using the subject "Volunteer" and we will send you a feedback or fill the
Volunteer Form
.
Our communication team keeps you abreast of our activities. For more about the Foundation's projects, events, campaign etc, as well as to leave a comment about the Foundation, please contact us for our Events.
Donate
We depend on the benevolence of public spirited individuals to ensure that no one in our community is denied adequate healthcare due to poverty. Would you like to help us save lives? Please send your donation to us via our bank account detailed below:
Account Name: Everight Healthcare Foundation
Account Number: 1009115261
Bank Name: Keystone Bank Plc